Premium Plan for GuideConnect
Exclusive access to premium features and priority support
Get More From GuideConnect
Every new GuideConnect licence comes with a 12-month Premium Plan.
A Premium Plan gives you:
Exclusive access to GuideConnect Video Calling
Exclusive use of multiple email accounts
Regular updates and improvements
Priority access to Dolphin Support
Call 01905 754 577 to renew your Premium Plan for up to five years to continue accessing these benefits.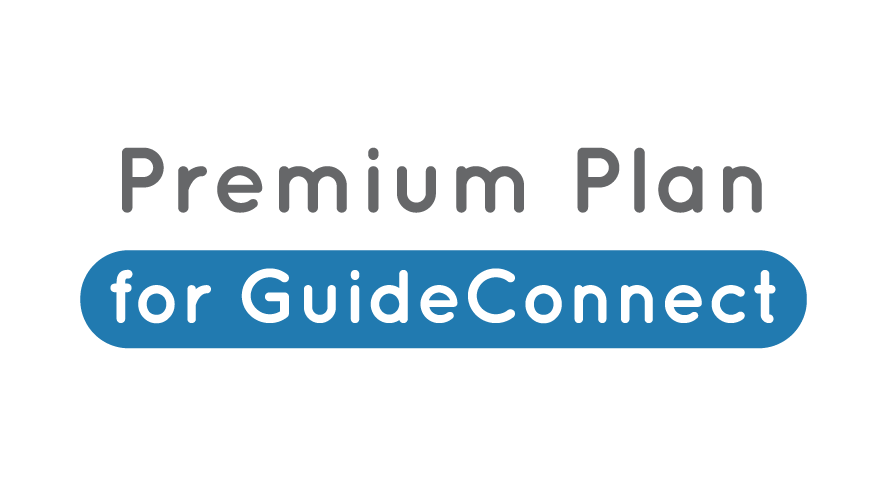 Exclusive Video Calling Feature
GuideConnect Video Calls are a simple and accessible way to connect with loved ones, from your computer, tablet or TV.
It's a great way to stay in touch with friends and family, especially if you find other video calling systems difficult to use.
Only customers with an active Premium Plan can access GuideConnect Video Calling. So ensure your Premium Plan is up to date to benefit.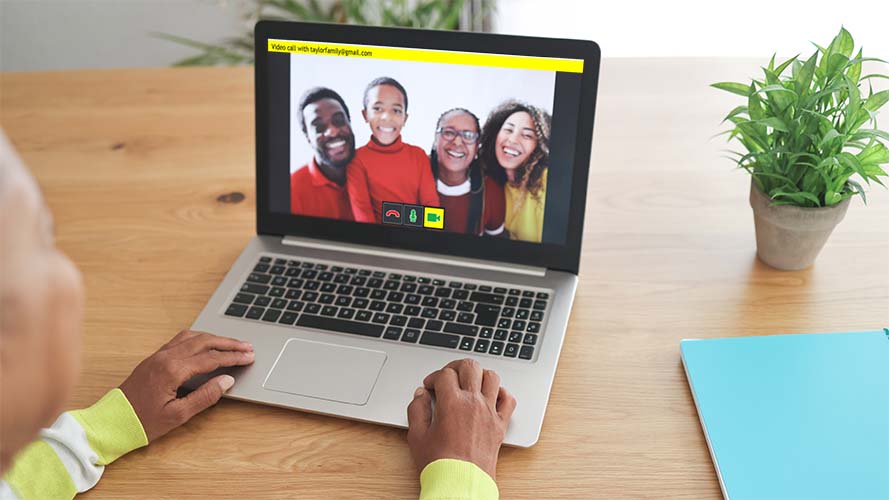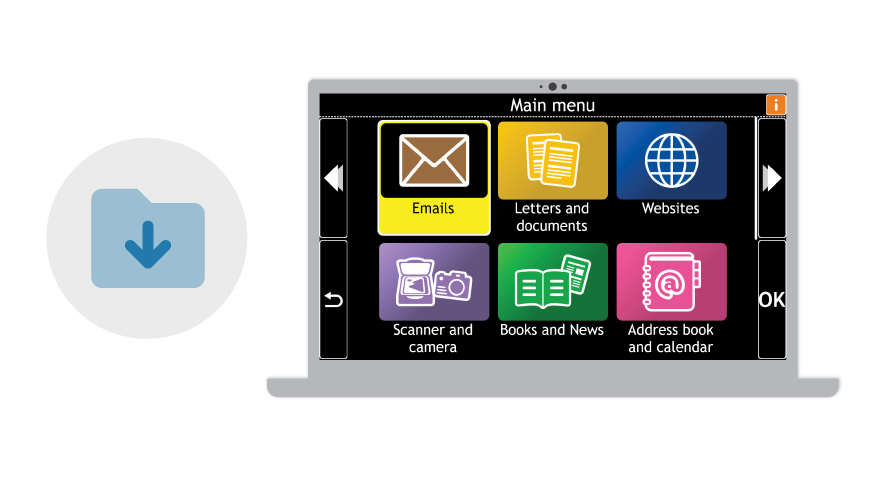 Regular Updates Direct to Your Device
Premium Plan entitles you to all GuideConnect updates for the duration of your plan.
Enjoy new features and improvements with peace of mind that your GuideConnect always supports the latest changes to Windows. With Premium Plan, you won't need to wait for DVDs to arrive by post to update. Instead, GuideConnect will remind you when an update is available and will install it for you through the internet.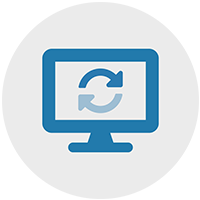 Renew Your Premium Plan
You can renew your Premium Plan for the next twelve months at any time for £75 +VAT.
For complete peace of mind, we also offer renewal plans for up to five years.
If you're in the UK, simply contact Dolphin on 01905 754 577 to renew your Premium Plan.
If you live outside the UK, contact the company where you purchased GuideConnect to renew.
Fast Support from a Dedicated Team
If you need help or advice regarding GuideConnect, Premium Plan means there's no queuing. Our dedicated support team prioritises your queries.
The Dolphin Support Team are based in Worcester, UK and are available Monday to Friday from 9am to 5pm.
Please note:
Customers outside the UK are supported in their own language and time zone by our network of trusted local dealers.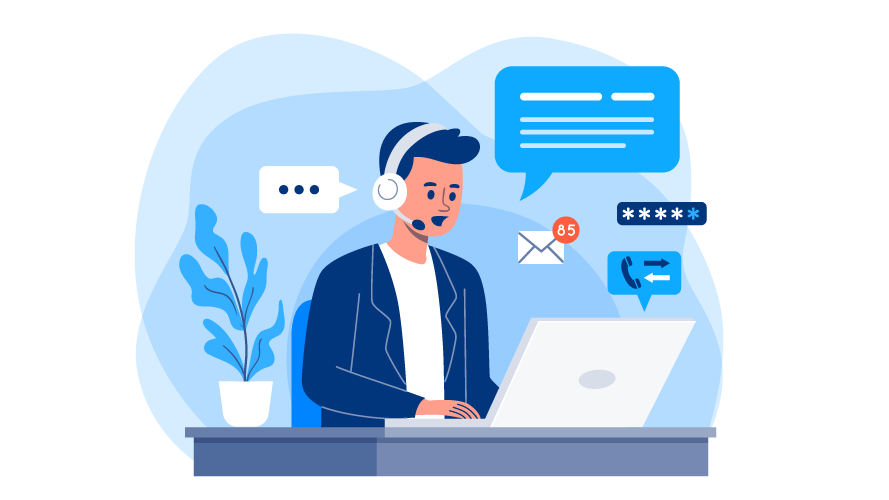 Helping Someone Choose GuideConnect?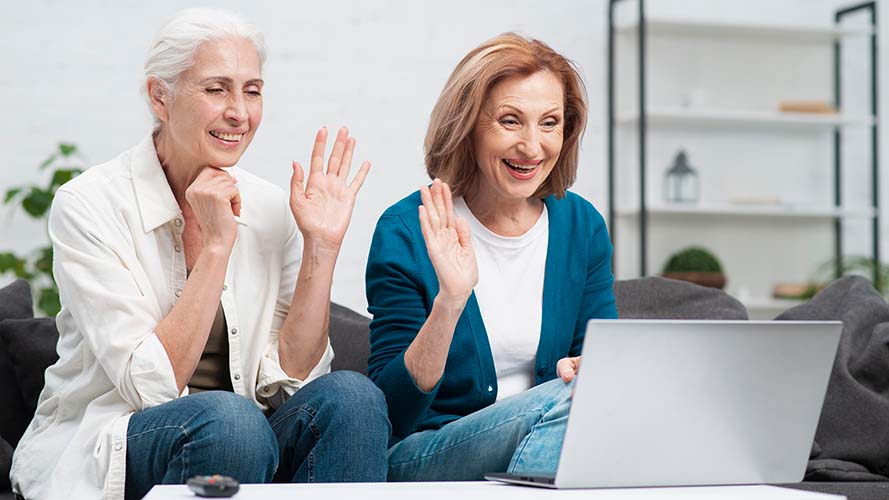 Book a Demonstration
If you think GuideConnect could help you or someone you know, book a free demonstration to find out more.
A member of the Dolphin team will take you through GuideConnect to show you how it's used. You'll have the opportunity to ask questions and find out if GuideConnect is right for you.
Premium Plan was formerly known as GuideConnect Annual Support (GCAS).
Premium Plan includes all the same benefits as GCAS, with additional premium features such as video calling added on.
GuideConnect FAQs
Q. I bought GuideConnect with an Annual Support Agreement. Is a Premium Plan the same?
Yes, Premium Plan is the new name for GuideConnect Annual Support, also known as GCAS. All active annual support agreements will automatically be transferred to Premium Plan.
Premium Plan includes all the same benefits as a GuideConnect Annual Support agreement, with additional Premium features such as GuideConnect Video Calling.
Q. What happens if i choose not to renew my Premium Plan?
If a Premium Plan is not for you, you can still continue to use GuideConnect. However, once the renewal date has passed, you will no longer be able to use Premium features such as GuideConnect Video Calling, or receive updates for new features and improvements.
You will still receive excellent support from the Dolphin Services and Support Teams, though you may experience slightly longer waiting times.
Q. How will I know when my Premium Plan is going to expire?
If your Premium Plan is close to expiring, GuideConnect will tell you when you start up. You can also check when your Premium Plan is due to expire within the product:
From the main menu, choose 'Tools'

Then choose 'About'

Select 'Check my Premium Plan'

GuideConnect will tell you when your Premium Plan is due to expire.
Q. My Premium Plan has expired and my GuideConnect is out of date. Can I still renew my Premium Plan?
Yes, you can renew your Premium Plan at any time. Please note that if your Premium Plan has expired, your new Premium Plan will start from your original renewal date. We recommend that you keep your Premium Plan up to date, to ensure you get the best value for money.
Q. What do I receive as proof of ownership of Premium Plan for GuideConnect?
If you purchase a device with GuideConnect pre-installed, your Premium Plan details will be included on your delivery note.
If you receive your GuideConnect licence electronically - with an unlock code via email - you will receive your Premium Plan details by email.
If you purchased your GuideConnect from our network of trusted local dealers, they can also provide details by request.